★ "Lyrical and sweet… A beautiful tale that celebrates friendship, lovely words, and glorious nature." —School Library Journal


"This gentle book offers solace to anyone who has felt lonely and discovered comfort in writing or in the natural world." —The Horn Book

"A sweet and quiet homage to friendship, nature, and the power of words and poetry." —Kirkus

"[Poetree] celebrates a child's love for words and self-expression…Readers will be inspired by Sylvia's strong sense of self and ability to follow her heart regardless of the perceptions of others." —School Library Connection

"Delicate illustrations in graphite pencil and pastel watercolors encourage the possibilities of finding beauty in nature and diversity in relationships. Certain to inspire budding poets." —Booklist
Published March 2019, Dial Books

Amazon/Indiebound/PenguinRandomHouse
Ask for it at your local library!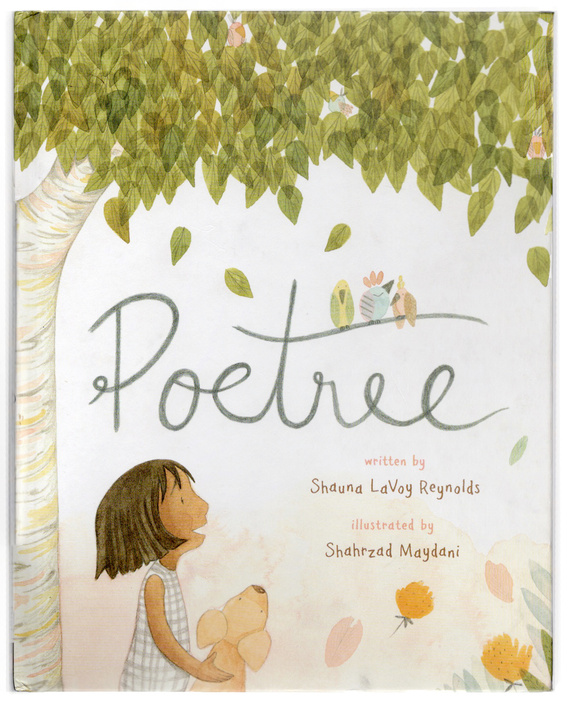 About The Book
Published December 2017, Simon&Schuster
Written by Alyssa Satin Capucilli
Illustrated by Shahrzad Maydani
New Books for Newborns is where to start. With lilting lullaby text and lovely illustrations, the New Books for Newborns stories are the perfect first books for new parents to share with their little ones right from the start!

In this sweet board book, a parent gently reassures a baby that they will be watching over them as they close their eyes for sleep.
Amazon/Indiebound/Simon&Schuster
Now available in Spanish!